The
California Society for Cardiac Rehabilitation's Mission Statement
 "We are dedicated to promoting health and wellness and preventing cardiovascular diseases through the dissemination of education for the benefit of health care professionals, clinical practice and the public at large."
Welcome

View and Update My Profile
We are now a Joint Affiliate with AACVPR!
*If you are a "dual" member, your CSCR membership will be extended to
June 30, 2016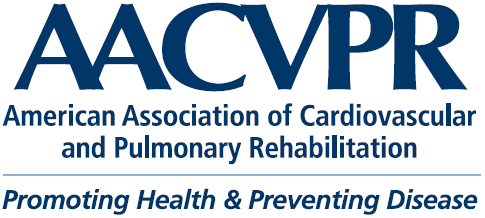 Click here to become a CSCR and AACVPR Joint Affiliate member.
---
 UPCOMING EVENTS
Networking Series
Southern California Networking Event
When: Thursday, May 26th at 6:00 p.m.
Where: Pomona Valley Medical Center
             1798 N Garey Ave.
             Pomona, CA 91767
             Carr Board Room
Cost: $10- members and $20- non members
Come out and join us for a fun night of networking and educational information. Hot dinner will be provided. Topics to include:
Navigating the AACVPR national registry
What to expect when taking the CCRP exam
31st Annual CSCR State Conference Update
ITP Round Table Discussion-

Please bring several blank copies of your ITP
Click here to register!
Northern California Networking Event
Two events are in the works! We will inform everyone once things are finalized
---
  Thank You to Our Sponsors!