The
California Society for Cardiac Rehabilitation's Mission Statement
"We are dedicated to promoting health and wellness and preventing cardiovascular diseases through the dissemination of education for the benefit of health care professionals, clinical practice and the public at large."
Welcome

View and Update My Profile
We are now a Joint Affiliate with AACVPR! Applications will be available starting
January 1, 2016 for non AACVPR members.
*If you are a "duel" member, your CSCR membership will be extended to
June 30, 2016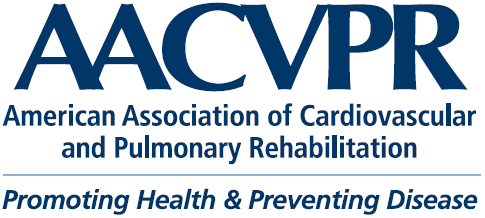 Click here to become a CSCR and AACVPR Joint Affiliate member.
---
UPCOMING EVENTS
CCRP Exam
The CSCR will be hosting AACVPR's CCRP Exam at our state conference in Fresno. Date of the exam will be Thursday April 7, 2016. Click on the logo for further details.
31st Annual California Society for Cardiac Rehabilitation State Conference
Click Here for Full Conference Brochure and Schedule (subject to change)
Member Price: Full Conference: $179, 1 Day: $99
Non-Member Price: Full Conference: $249, 1 Day: $149
Register Here for CSCR: "Heart of the Matter" 2016 State Conference Registration
April 8-9, 2016
CCRP Exam, Thursday, April 7, 2016
Pre-Conference Events, April 7, 2016
St. Agnes Medical Center
Fresno, CA
HOTEL INFORMATION: SPRINGHILL SUITES BY MARRIOTT 6844 NORTH FRESNO STREET FRESNO, CA 93710 559-431-0004 *MUST ACCESS FROM FRESNO STREET* CSCR GROUP RATE IS $119/NIGHT: IDENTIFY CSCR AS YOUR GROUP
---
Thank You to Our Sponsors!